Make Your Social Media Strategy Sizzle with Summer-Focused Content
June 14th, 2016 by Jared Jones

How Is Summer Different than the Rest of the Year?
Warmer temperatures make people more active in the summertime. With kids out of school now, many families will take at least one vacation over the next few months. And since 81% of Americans save money specifically for the summer season, there is more opportunity for your business to gain customers and grow.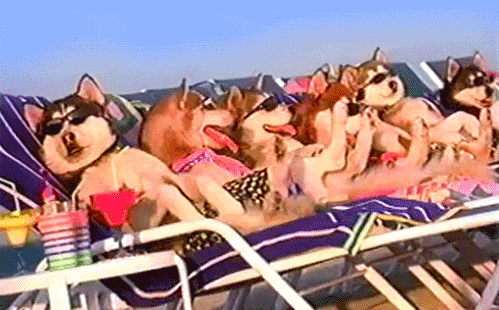 What Can a Small Business Do to Stand Out?
Larger, national brands don't have to work as hard to benefit from the seasonal surge, but small businesses can also succeed through social media campaigns. Using location-specific social media, optimized pages, and summer-focused content, you can take your business to the next level this summer.
What's the First Step?
The first thing on your summer to-do list: claim and optimize your social media pages. Yelp, Facebook, Twitter, Google+, and Instagram will be the heavy hitters this summer. Google+ and Yelp both require verification, so you should start this process immediately. Facebook, Twitter, and Instagram don't have lengthy verification procedures, but they should be optimized with branded images to familiarize users with your business. All of these sites also need to link to your main website and other social media profiles if applicable. Alternatively, you'll also want your website to link to your social media profiles for quick and easy connections. Now that the website and social media interlinking of your business is setup, the real work starts.
My Profiles Are Optimized, Now What?
Now it's time to get to work. The theme is summer, so your posts should reflect the season. Here are a few content creation tips:
High energy and fun

Summer is all about having a great time, so your posts should reflect the sweet summertime mood. There is no set formula for social media posts. You need to experiment a bit to find out what attracts the most engagement from your audience. Mix it up and show your employees having fun on top of working hard.

Holidays and events

Independence Day and Labor Day are two major federal holidays during the summertime. If your business is open on these days, make sure to post about your hours of operation. Social media is also a great, free way to notify your customers about holiday promotions.
Keep a close eye on your city's calendar of events, and try to coordinate promotions and posts accordingly. Here in New Orleans, we have this handy calendar provided by New Orleans Online. A fashion boutique, for example, could take advantage of the upcoming outdoor festivals and offer a sale on tank tops, shorts, sunglasses, and other festival gear. Food vendors at the same festival can get a lot of social media interaction if they post pictures of their fan's favorite dishes.

Deliberate engagement

In between selfies and status updates, social media users are constantly scrolling through their timelines. Make yourself not only appear but also encourage interaction by asking fans to like, share, or tag a friend. Users love to engage with their favorite brands, but make sure you have someone on deck to respond.

Encourage locals and tourists

Large brands or franchises may have the backings of national companies, but small businesses have the strength of the ever-growing "Go Local" trend that swept the nation this past decade. You should highlight your locality in your posts. Some locals prefer to patronize businesses that will stimulate the local economy, and many tourists are searching for the more "authentic" local experience.
These tips will help make your social media outlets stand out instead of getting lost in the ever-growing sea of likes.
Sounds Like a Lot of Work
Nothing ventured, nothing gained. Take it from the pros: Social media optimization is a complicated and time-consuming undertaking. Research provides insights into your industry's most successful social media approaches, and then the posts are written, edited, and published on a timeline that encourages engagement from your target audience. Search Influence offers a full range of social media optimization services including content creation, brand management, and graphics creation. Now is prime time to prepare your business for the upcoming season, and we'd be more than happy to help out.