12 Days of SEO (as Told by Christmas Movies)
December 23rd, 2014 by Search Influence Alumni
December is finally here, and you know what that means – Christmas SEO! Here are my 12 (Days of Christmas) tips for your small business' online presence, as told by my favorite Christmas movies:
1. Accept That SEO Is a Gradual Process
It may take some time, but if you strategize and take things step-by-step, you'll be able to improve your results on Google.
2. Keep It Consistent
Just like the Rockettes' kickline, it's important to keep your business' name, address, and phone number consistent across the web. This includes your website, social media outlets, and directories!
3. Work on Positive Reviews
Getting positive reviews from positive customers can go a long way. Once you have five reviews on your Google+ page, your average star rating will begin to show in search results. Tip: you can give customers this nifty review link to make it really easy.
4. Don't Let the Big Guys Push You Down
Directories and national chains can be intimidating, but play up your strengths as a locally owned business. You can strategically find keywords to target that feature a maps pack; you can also optimize your business listing on the directories that are ranking high.
5. Feature Fresh, Original Content on Your Site
Duplicate content can be harmful to your site's SEO, and it can be boring for potential customers. Make sure that your site's verbiage isunique and engaging. It's okay to be different!
6. Avenge Your Manual Actions
A manual action from Google may seem worse than being trapped on the Island of Misfit Toys, but there are ways to earn back trust and get in Google's good graces. With time, money, and effort, you'll get there one day. Just like Santa, Google checks its list twice. Once you've put in the work, wait and see what happens during the next algorithm refresh.
7. Trust the Keyword Research
Sometimes it may seem as though the keywords we recommend are not how people are searching, but the numbers don't lie. Just don't forget to check for outliers such as news articles, branded searches, and weird town names (Cadillac and Bath, Michigan).
8. Get Backlinks That Are Natural and Relevant
Just because you have lots of backlinks doesn't mean they are good for your site. They may be spammy or unnatural. When getting links back to your site, you should have a combination of quality and quantity. Ideally, you want lots of good links coming from strong, relevant websites.
9. Pay Attention to the Technical Side
Keep all of your sitemaps updated and make sure you submit them to Google and Bing Webmaster Tools. It's also important to add schema so that Google can easily find helpful information about your business. Don't forget about optimizing your site's images and meta data; it's a quick and easy way to get your "ticket" on the Google Express.
10. Verify High Authority Directory Pages
Don't get "lost" in map results or directory searches. Get your listings verified (usually via phone, mail, or email) and optimize them. I suggest claiming your Google+, Yelp, Bing, Foursquare, and Moz Local listings. If niche sites such as Houzz, Avvo, or Edmunds are available for your business, claim those listings as well. P.S.: this helps you with the recent Pigeon update!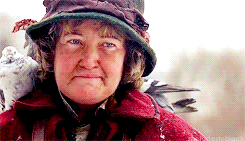 11. Engage with Customers Through Social Media
It isn't enough to have social media accounts; you need to be active and interact with your customers. Keep your content interesting and reward fans for commenting on your page. It could be as simple as liking their comments, favoriting their tweets, or saying "Thank you!"
12. Analyze, React, and Keep Calm after Google's Algo Updates
The landscape of Google can seemingly change in the blink of an eye. While it's important to brace for the worst, don't forget to check for the best. A lot of recent updates have been good for my clients! Think of the glass of milk as half full and the cookie plate as half empty; be prepared to take action on the latter.
Image Sources: