Harness the Power of Video on Social Media
January 31st, 2019 by Mildred Padilla
To succeed in today's competitive environment, companies have to convince us to choose their products and services in an instant.
What better way to do that than with videos?
Let's face it, people love videos!
Sight, sound, and motion can be a powerfully positive combination. We've all felt it.
Videos are a very effective marketing tool, and businesses should make the most of them on different media platforms, including YouTube, Google Ads, and social media. According to Cisco's Visual Networking Index on Forecasts and Trends, by 2019, global consumer internet video traffic will account for 80 percent of all consumer internet traffic. And this doesn't even include the videos we send directly to each other.
People really love videos!
We also love to share them. According to Sprout Social, videos generated 12 times more shares on social media than images and text combined.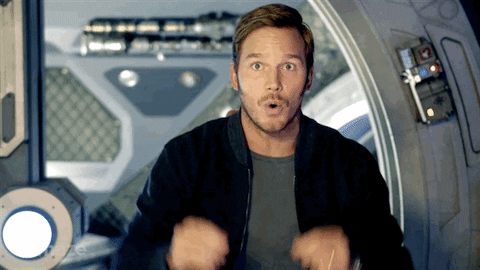 This Is Where You Want to Be and Be Seen
To really stand out today, business owners need to find ways to stay relevant in real time. That's where posting videos on key social media channels comes in.
Facebook
When asked why his company was making enormous investments in video on a 2017 earnings call with investors, Facebook CEO Mark Zuckerberg replied, "I see video as a megatrend."
Mark was spot on.
Today, over 8 billion video views take place on Facebook every day.
We encourage you to upload videos directly to Facebook, rather than sharing videos from other sites like YouTube, to boost your ability to reach potential clients organically.
Instagram
Last summer, Instagram reached 1 billion monthly active users, up from 800 million in September 2017.
Instagram and video marketing are a match made in social media heaven.
Videos on this platform can be highly effective at telling your brand's story in 60 seconds or less. And storytelling is a sure-fire way to market your brand and create engaging content.
Hashtags are everywhere these days, from casual conversations to TV commercials, and hashtags on Instagram are a game changer. They help Instagram users discover new content and can help optimize your campaign.
Twitter
According to Twitter: "Research shows that people who view videos on Twitter are 50 percent more likely to be aware of an advertiser's brand, and that videos on Twitter are 2x as memorable as those on other premium platforms."
On Twitter, the length of your video is a significant consideration. Several studies have shown that a 15-second video on the platform is just as effective as a 30-second video, in terms of recall and impact. Since Twitter users are used to quick updates, it's best to keep your video content brief.
We Are Here for You
Whether your business needs help with social media or video creation, Search Influence can handle all of your digital marketing needs. Start a conversation with one of our experts today.  
Images: