Spirit of Giving: Good for Your Business, Better for Your Community
December 21st, 2015 by Alison Zeringue
When you work with great people, not only do you produce great work and have fun doing it, but together as a team you can do great things outside of the office. This year, my colleagues came through for two families in need, and I'm so proud to tell you this story.
If you follow our blog, you may remember our employee-driven holiday charity drive last year benefitting the Covenant House of New Orleans. To shake things up this year, we chose to "adopt" two families in need through The Salvation Army of Greater New Orleans. In our two families were a total of nine "angels," children ranging in ages from 12 months to 12 years. Without the support from The Salvation Army, these families would likely not have experienced a holiday like yours or mine. Santa may have only been able to deliver essentials like shoes, coats, and food.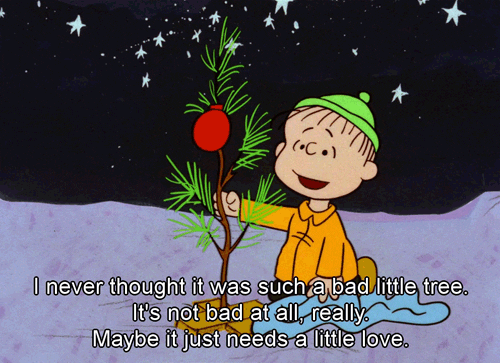 Source: giphy.com
Once again, we focused the drive to a one-week period, which really kept the momentum going in the office. We dubbed it "Operation: Santa's Got a Brand New Bag!" and kicked things off by setting up our office tree and setting a goal fundraising amount. My co-lead Gabrielle and I weren't afraid to grovel a bit on behalf of our adopted kids! We stopped by each department's morning meetings to tell the team about our families.
Slowly but surely throughout the week, the donations racked up. On Friday, we were close to our goal but worried we'd be short of providing the gifts and clothes we hoped to purchase for the families. Back to groveling it was. We passed our donation boxes around the office, willingly accepting loose change. Shout out to our Production team, who donated the entire contents of their "rude jar" to our cause! The "rude jar" is comparable to a swear jar, where team members have to make a contribution each time they are rude or demonstrate negativity. They'd been collecting all month and planned on using the funds for a happy hour but chose to support our adopted families instead.
In less than an hour, by passing the donation box and collecting loose change, we raised an additional $100 and came darn near close to our overall goal.
All that was left to do was to go shopping and deliver our gifts to The Salvation Army. Three of us headed to Target, where we were able to purchase three toys and some clothing for each child, gift wrap, and a $100 Visa gift card for each family. It was so rewarding to see everything come together and to think of the joy these gifts would bring to the kids! Major thanks to Gabrielle Benedetto and Amanda Ball for helping to bargain hunt and find all the perfect gifts!
Why Workplace Charity Is Good for Business
Many studies have shown workplace charitable giving and community involvement can have a tangible impact on employee morale and retention. Making sure the work and the company contribute to a greater purpose is important, especially in companies like ours that are filled with a majority of Millennial employees.
Ensuring employees have something good to focus on (and helping make sure the focus is there) can actually relieve stress and enable employees to detach from their work at the end of a day or week.
"What most people don't realize is that positive experiences—even small ones—provide you with valuable resources that can be used to reduce stress, including physical symptoms such as headaches or muscle tension. They make it easier for you to detach yourself from work at the end of the day," says Joyce E. Bono and Theresa M. Glomb for the Harvard Business Review.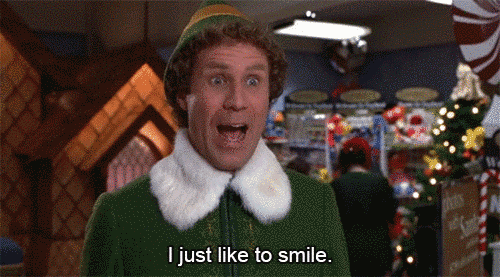 Source: giphy.com
If you've ever been challenged by low morale in your office, you know it can be damaging and difficult to keep your team engaged in the work. Charitable giving can be a great, positive thing your employees can remember in times of stress or low morale.
Starting a Charity Drive in Your Office
If you're wondering how you can get your company involved this holiday season or beyond, here are a few tips for how to engage your company in a charitable giving drive. You may even see an increase in employee engagement, morale, and retention as a result!
Choose your cause. Find a cause that means something to your company's mission or your employees. Consider your company mission or the time of year you want to implement your initiative.
Identify an organization in need. Research non-profit organizations focused on your cause of choice. Depending on the size of your organization, you may even opt to have employees nominate or vote on the organization to benefit from your company's support.
Make it 100% voluntary. It's important to make the effort voluntary and make it possible for employees to donate anonymously if they choose. You don't want to create undue pressure or stress.
Set a goal and make it known. Setting a goal helps employees understand how much their contribution means in the big picture and increases motivation to participate.
Keep employees updated on progress. At our company, we talk about metrics and goals quite a lot. Keeping everyone aware of our collective progress toward the goal helped to increase participation. Our team stepped up in the last hour when we had some more ground to cover.
Drum up some friendly competition. One idea is to get the various departments in your company engaged in a friendly competition to see who can raise the most money or accumulate the most volunteer hours. One great idea I saw recently was called "penny wars" where each group had a jug to fill with loose change to donate to charity.
Keep it going beyond the holidays. Charitable giving doesn't have to focus on the holiday season, although about 34% of all charitable giving is done in the last three months of the year. Some companies offer ongoing charity opportunities for employees, and the most successful make it easy for their employees to participate.
How YOU Can Help Outside of Work
Support the Salvation Army red kettles and bell ringers this season. As you shop for gifts, you might encounter some bell ringers outside of popular retailers. Instead of just passing by, drop in your spare change or a few bucks. Every little bit helps.
Skip Secret Santa. This time of year, it's easy to get caught up in the hustle and bustle and constant retail advertisements for stuff on stuff on stuff. Try to remember the reason for the season! Many families or groups of friends will participate in gift exchanges or "Secret Santa" games. Consider skipping it this year and collecting the money everyone would have spent on their gift to donate it. My family chose to do so this year, and as a result, we'll be helping to fund the New Orleans Mission's annual Christmas dinner.
Donate Online. Consider making it a holiday tradition to donate to an organization that supports your cause. There are so many organizations doing good, so choose one that means something to you or your community.
To support the Salvation Army of Greater New Orleans, visit the website to find out how you can help. A donation of just $65 will support a hungry family in the area with a basket of food and gifts. Thanks for reading, and happy holidays from me to you!