How the Google Penguin Update Will Affect Your Site in 2016
January 20th, 2016 by Search Influence Alumni
Happy Penguin Awareness Day! (You remembered, right?) Today, we celebrate everyone's favorite quirky, aquatic natives of the Southern Hemisphere. Maybe you'll want to spend the day in a tuxedo, visit your local zoo, or adopt a penguin to celebrate?
Of course, if you're in the world of SEO, you might find that instead of adorable fluff balls, Google's massive algorithm springs to mind. While it's not quite as cute and cuddly as its animal cousin, this Google algorithm continues to be a crucial part of SEO in 2016—and this January, it's more important than ever to be aware of how it affects your site.
Google's Big, Fluffy Penguin
First launched in April 2012, Google's Penguin update made massive waves in the SEO world. That era was a dark time in the online world—back when questionable content and black-hat SEO could earn you high rankings in the SERPs. The Penguin update's primary aim was to make these manipulative strategies ineffectual, decreasing the SERP rankings of any website found to be in violation of Google's Webmaster Guidelines, especially those sites that tried to increase their rankings through various link schemes.
The penalty for sites with too many low-quality, "spammy" links is steep: you may lose your high rankings in the SERPs, or Penguin may even remove your URLs from the SERPs altogether, which is the last thing you want. Fortunately, penalties can be removed in a number of ways, from manually removing questionable links to using Google's Disavow Tool. In a January 2015 video hangout, John Mueller also stated that these penalties can be removed by simply building high-quality links—which can help Penguin overlook some of your more questionable links.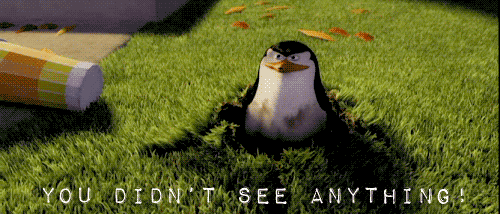 What's New?
Up until recently, Penguin was pretty old news: the last confirmed Penguin update was over a year ago in October 2014. But Google has been working on a revamped version of its favorite fluffy algorithm for some time, and Penguin 4.0 is expected to be released within the next few weeks. With anticipation hanging in the air, influencers throughout the industry have been on the edge of their seats awaiting the update—but in spite of a lot of unusual ranking changes, Google has confirmed that the latest Penguin update has not yet been released as of January 12.
The Penguin update, according to Webmaster Trends Analyst Gary Illyes, promises to be the "real time version," which means that the revamped Penguin algorithm will update continuously, discovering and analyzing your site's links in real time. This, in turn, means that any changes to your site (whether good or bad) should have a much faster impact on your rankings.
In the long run, this is great news: fast and frequent "real time" analysis should mean that Penguin penalties are less lasting, so removing unnatural links from your site should allow you to see a speedy recovery.
How to Prepare for the Coming of Penguin
While massive Google algorithm updates tend to shake up the SERPs for a while, the good news is that the same SEO best practices we preach so frequently on this blog should be a good defense against the worst of the changes.
Now is the time to perform a comprehensive link audit, especially if it's been a while, just to be sure your site is prepared. Take the time to eliminate any bad, exact match, low-quality, or irrelevant links in favor of clean linking strategies. If you've made every attempt to remove an unnatural link, use the Disavow Tool as a last resort: this tool tells Google that despite your attempts to remove the link, you were unable to do so.
Aside from this careful audit of your site's links, the best thing you can do is continue creating content that is high-quality, helpful, and informative—or tweaking your existing content to be this way. Organic backlinks are grown from this kind of information, as people naturally share content that they find interesting or informative.
If the impending Penguin update has you worried, don't forget that Search Influence offers a wealth of SEO services to ensure that this penguin doesn't come back to bite you!
Image Credits: