Facebook Reviews: Increasing Reviews to Increase Credibility
February 26th, 2019 by Paige Pevlor
Facebook: the largest social media platform in the world. It's used to keep up with family, friends, social trends, and marketing. It's the second-most important review site, right between Google and Yelp. With 1.37 billion daily active users, there's no avoiding Facebook when it comes to digital marketing.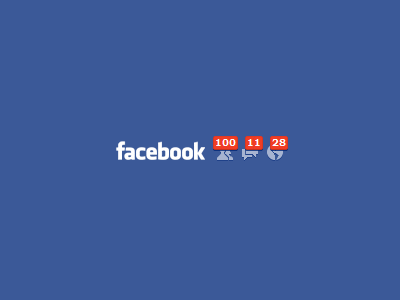 The Benefits of Facebook Review
You didn't have to read this blog to know that building customer relationships are key. Online reviews are an instant way to gain trust with a potential customer. Did you know that 84 percent of people trust online reviews just as much as a personal recommendation? They're more likely to trust the reviews since they're experiences had by real customers.
Along with reviews, customers leave star ratings as well. Customers can leave star ratings between 1 and 5, and the total average is used for your final rating. Since the star rating can be seen even without clicking through to the Facebook page, it's easy to gain potential customers trust.
Don't Stress Over Bad Reviews
As for reviews, I'll be real with you. Bad reviews are going to happen, but only 14 percent of reviews are 3 stars or less. Truthfully, we don't live in a world of perfect ratings, so if you have 5 stars that's something to be proud of. However, studies show that 4.2 to 4.5 is the ideal average star rating. Furthermore, 68 percent of customers trust reviews more when they see both good and bad scores.
When replying to reviews, always reply to both good and bad reviews.
For bad reviews, do not delete reviews or argue with customers. Take time to reply to the unhappy customer with your contact information. From there, try to reach the customer by phone to listen to their complaint. Then you'll be able to offer a solution outside of the review. Learn more tips in our previous blog post on managing reviews.
How to Get More Facebook Reviews
How do customers know to leave you reviews after a great experience? Ask them! Seven out of 10 customers are willing to leave a review if you ask. Here are some ideas on how to ask for reviews:
Make sure there's signage around the business reminding them to review.

Reach out with personalized follow-up emails and/or text.

Lastly, be direct and have a conversation about their experience.
No matter the channel of communication, always make sure to thank the customer for their business and to ask for feedback on what could be improved. Being genuine is a way to receive genuine reviews.
Another way to engage customers is by requesting them to check in to your business. Motivate customers by offering them something like a coupon code or free item. Checking in allows the customer to write something, post a photo, and tag others. Most importantly, Facebook will automatically send a notification to the person who created the check-in one to two days later and request them to leave a review.
Creative Ways to Use Facebook Reviews
Okay, you've collected all of these reviews, with some good and some bad. Now, what are you going to do with them?
For good reviews, get creative! Create a Facebook post and put some ad spend behind it so a larger audience sees it. Print them and hang them around your business. Add them to your website. You and your employees are doing a great job, and it's paying off. Make sure to tell people about the great experiences your customers are having!
For bad reviews, analyze and compare to see if there are common trends. Maybe it's an internal process, or maybe it's because company-wide standards need to be implemented. Once you find a way to fix the repetitive issues, continue to monitor and adjust to solve problems as they arise. Always use feedback to continuously improve your business.
Utilizing Facebook for Your Business = Brand Awareness
Facebook is an easy way to gain brand awareness from previous and potential customers. Make sure your profile has as much information as possible, including a profile photo, background photo, and hours of operation.
Keep followers updated on your latest projects or industry trends. Your posts should not all be product pushing. You'll want them to be personal, relevant, and engaging. Create posts specifically for employee updates to announce promotions, work ethic, or any other relevant aspects of your business.
If you're just starting out on Facebook, your posts likely won't be seen by many people organically. To increase the number of people who see your posts, try promoting some posts to reach more people. Get detailed by testing out targeting, including location and demographics.
If you collect personal phone numbers and/or email addresses from current clients, you'll want to look into lookalike audiences. This is Facebook's way of finding people who have the same interests as your current customers, so when your brand is put in front of them, they're more likely to convert.
Whether you're completely new to Facebook or just need to jumpstart your social media campaigns, Search Influence can help. Our social media experts can help you post, track leads, and manage reviews. Start a conversation today to learn how we can help your business grow.
Images: