10 SEO Best Practices To Resuscitate Your Medical Practice's Website
April 12th, 2016 by Ariel Tusa
What exactly is SEO, and why should your medical practice be applying it to your website? SEO, or search engine optimization, is a means for building a successful website. It is an on-going strategy for increasing your site's visibility in the search engine results and helping prospective patients find you and the services and treatments you provide. A well-rounded SEO campaign employs both on-site and off-site work to gain new patients, excel in search engine rankings, and bring in high-quality traffic to your site. The focus of this post is specifically on-site optimizations, which are part and parcel to a successful Healthcare SEO campaign.
With Google, Yelp, and Bing taking nearly 90% of the market share, your ranking in those search results is essential to the online success of your medical practice. In this post, I give an overview of the 10 SEO tactics that are crucial for not only building a strong and healthy website, but also growing your client base.
1. Title Tags and Meta Data
Title tags and meta data are implemented on the backend of your website. They are short and informative, acting as the title of a page of content on your site. Title tags are read by search engine bots as well as users. These title tags are visible at the top of a browser window and appear in search results as a bold blue link title. An optimized title tag includes branding information, your location, and what that specific page of content is about. This allows both search engines and potential patients to know who you are, where you are, and what services you can provide for them.
There are four types of meta data: meta keywords, meta language, meta robots, and meta description. Most effort is applied to meta descriptions (or meta tags), which act as a summary or description of that page of content. In search results, this information appears in two lines of gray text under the title tag. Every page of your site should have a unique meta description. It is best practice to remain in Google's 160-character limit while including information on what that page is about as well as a call to action. You want your patients to know not only that you offer tummy tucks, but also that they can easily learn more about the procedure on your website!
Here's an example of an optimized title tag and meta description:
2. Call to Action
Your website should have a clear and bold call to action as soon as a patient arrives on your site. What do you want existing and prospective patients to do once they have found your site online? Do you want them to call for an appointment, or do you have online scheduling? Do you offer a weekly newsletter with tips for healthy habits, or maybe an email list with monthly specials on cosmetic procedures? Make sure your site tells patients what the next step is in learning more about your business or coming in for appointment.
Here's an example of a call to action and two types of forms:
3. No Broken Links
Just one broken link can gravely impact your ranking in the search engine results, create a poor user experience, and result in the loss of a customer. If a potential patient clicks on something in their search results and it 404s, they may never return to your site. 404s can be caused by the removal of content (PDF documents, videos, etc.), external links that are changed or moved, and the renaming or moving of pages within your own site. When possible, fix the problem at the source (update internal links on your site to reflect new URLs). You can also redirect any old URLs that have moved to a new URL. Careful: too many redirects can slow down the speed of your site. And remember, some pages are meant to 404, such as files that are not images or pages, or files that a normal site visitor should not have access to, such as an admin or login area.
4. Topics and Keywords
Topics are the more general themes assigned to pages on your site. Keywords are those phrases in your content that help people find your website through search engines. The pages of content on your site should include topics and keywords with the services that your practice offers. Keep in mind that these need to be terms that your patients would type into search engines. For example, there are on average over 40,000 monthly searches for "rhinoplasty," but you don't want to miss out on those 12,500 monthly users who are searching for "nose job."
The topics and keywords you choose for each individual page of your site should appear in the title tags, meta descriptions, on-page headings, alt tags of images, and on-site content. I will go more into content later, but keep in mind that you should be including one keyword for every 100 words appearing on the page. Google rewards those sites full of unique and fresh content.
Google will reward you if all on-site content is unique and high quality.
5. Mobile Friendly
Your site must be mobile friendly! According to a study by Mobile Behavior Report, 27% of users will leave your site if it's not optimized for mobile use. That's a lot of business to miss out on! Many patients are calling for information or scheduling appointments on the go. You want to make sure they can easily access your site from their smartphone, and Google can help you with that! They offer a free tool to check how mobile-friendly your website is.
6. Quick to Load
If your site is slow, patients are likely to leave and visit another site in hopes of finding the information they are looking for. You want to create the best user experience by presenting an easily accessible and speedy site! Again, Google is here to save the day with their PageSpeed Insights tool. This tool measures both your desktop and mobile speed, gives it a score ranging from 0 to 100, and makes recommendations on how you can make your site speedier.
7. Schema
Schema is a piece of code that is placed on your site to help search engines provide richer and more informative results for your patients. It's a way of "labeling" important information on pages of your site so that search engines can better read it and produce better search results for users. There are many types of schema that can be applied to your site. For a medical practice, one the most effective types of markup is ratings/reviews schema.
8. Content
Implementing optimized content on your site is one of the most important aspects of an SEO campaign. This is the actual text on your site where you describe your practice and the individual services that you offer. Google rewards sites with original, high-quality content. It needs to be unique to your site, natural, and fresh! A list of the services your practice provides may seem sufficient, but your site is an opportunity to show your new and existing patients that you are a knowledgeable expert in your field. Don't just list that you provide rhinoplasty and breast augmentation; demonstrate that you are well versed in these procedures and their recovery process. Make your patients feel at ease and increase their confidence in choosing you as their physician.
Unique and fresh content also reinforces your site authority with Google bots. New content implemented on your site brings those bots back to crawl the information on your site. Content should typically be about 500 words per page, but as the medical field is more technical, twice that length is usually appropriate. Use content as a means to stand out to patients and search engines as an authoritative and relevant source in your field!
9. Blog
Blogs are another way to place rich content on your site! Like on-site content, they boost your site's authority, but they also allow you to relate to your patients. Regularly posting on your blog engages readers with valuable and useable information. Your website may have a page on melanoma, but a blog post on skin tips for summer is a friendlier way to attract patients to your site. Here are some helpful tips on choosing the length of your blog posts.
10. Google Analytics
Last but certainly not least on the list of must-haves for your website in 2016 is Google Analytics! With all of the items above, you'll want to track the progress of your newly optimized site. With greater insight comes greater control. Google Analytics allows you to analyze your traffic data to better understand your audience. It also helps you understand which of your marketing strategies are working best for your practice. If you can hone in on your audience and which tools are most effective in reaching them, you can lower your marketing costs and bring in more business!
These 10 best practices are an inexpensive way to boost awareness of your practice and bring in new, revenue-generating patients. With a little strategy and effort, you can have a comprehensive SEO campaign that brings your practice's website up to speed!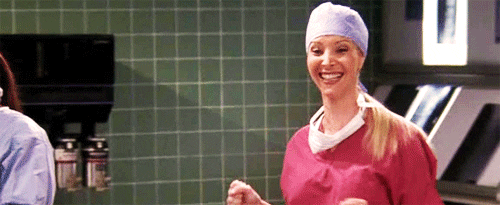 Image Credit: